Weka Park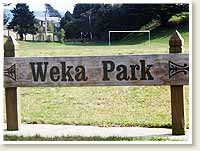 Weka Park is located opposite the Raumati Beach School and down the road from the Raumati Beach Shopping Village. It is the home of the Kapiti Coast United Football Club who have their clubrooms here. It is very popular with football and also cricket. It is a large space offering superb conditions. It holds large organised events like the Kapiti Women's Triathlon held in March. During the seasons you will find the fields alive with young kids and adults participating in competitive and social games. There is an impressive playground for the young and young at heart with great places to relax in the sun and watch the game while enjoying some locally made fish and chips. There is plenty of parking along Weka Road and with the addition of night lighting it has provided the area with a great practice facility. Whether its watching a local game, bringing the kids to the playground, having a picnic, a social game of cricket or just flying a kite, Weka Park has it all. With the shops located within walking distance it makes for a great day out.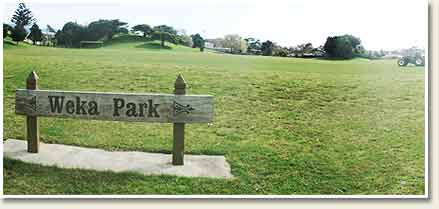 Links:
Local Areas of Interest
Hotels / Motels
Baches
Bed and Breakfast
Raumati Village News:


Biking Mad!!

New biking shop has opened down at the Raumati Village Shopping Centre - Biking Mad. This is an exciting new shop there to look after the hugely growing biking trend. Come down and check out there range of biking accessories and bikes, they are located next door to the Village Baker.

New Shop Polly's

A new clothing store has opened at the Shopping Village called Polly's. Come down and check out the range of clothing on offer.

Why the Village has the best Coffee

The new Italian Wild Olive Cafe has everyone buzzing at the moment. With fantastic Food, great service and of course the best coffee there's no reason not to drop by and try it for yourself. Opened for both lunch and dinner.