Kapiti Marine Reserve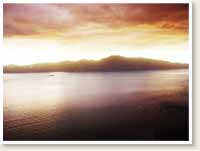 The Kapiti Marine Reserve was created in 1992 as a result of a noticeable decline in fish numbers and it was determined that the ecological value was unique and had to be preserved. It has been found in recent surveys that rock lobsters and fish have significantly increased in numbers compared with previous surveys and that the marine reserve is now abundant with many species, some of which were thought to have been lost from this area. Diving amongst some of the reefs is a very rewarding experience and there are some great spots off the north western part of Kapiti Island called "hole in the wall". There are also many great diving spots within the reserve and you just never know what you will see. Scuba Diving is most rewarding offering some of the best underwater filming in the greater Wellington Region. Snorkeling around the edge of the island is also a fantastic experience. There are a few charter companies who provide you with all the gear and training required so that you can give it a go.

On-water sightseeing tours from the boat can be equally worthwhile. You can view dolphins, whales, birds, fur seals (northern end of the island) and the various features of Kapiti Island. You must obtain permits to land on Kapiti Island and private boats are not allowed to land on the island. There are two boat charter companies that can land on the island. Boating through the Marine Reserve is allowed, but fishing is strictly prohibited in this area, in order to let the marine life recover and also to preserve this for future generations. The marine reserve boundaries are illustrated below. It stretches on both sides of Kapiti Island and to the mainland at Waikanae Beach, where 1km of beach is included within the reserve.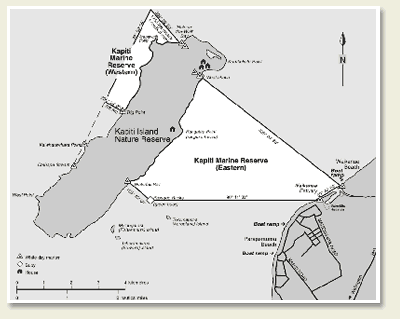 Links:
Local Areas of Interest
Hotels / Motels
Baches
Bed and Breakfast
Raumati Village News:


Biking Mad!!

New biking shop has opened down at the Raumati Village Shopping Centre - Biking Mad. This is an exciting new shop there to look after the hugely growing biking trend. Come down and check out there range of biking accessories and bikes, they are located next door to the Village Baker.

New Shop Polly's

A new clothing store has opened at the Shopping Village called Polly's. Come down and check out the range of clothing on offer.

Why the Village has the best Coffee

The new Italian Wild Olive Cafe has everyone buzzing at the moment. With fantastic Food, great service and of course the best coffee there's no reason not to drop by and try it for yourself. Opened for both lunch and dinner.